Rear-end car collisions are scary, but sadly, they are more common than you think. While dents and dings caused by such accidents can be easily fixed, there is a possibility that minor rear-end collisions may lead to serious operational problems. These might not be visible immediately. That is why technicians recommend that you have your car assessed post-collision for your safety. This will also help you to detect issues before they become more serious.
In this article, we will cover some of the common, yet hidden issues that might be caused by minor rear-end car collisions:
Significant damage to the trunk
The car's trunk might not open or close easily after. In such a scenario, it may not be a good idea to leave your car in public places as this could lead to theft. Moreover, if the trunk seal has been damaged, moisture might seep into it and lead to mold growth. No one wants that!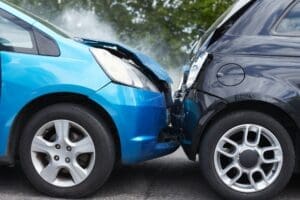 Alignment glitches
Does your car vibrate when you make turns? Does it have shaky steering? The culprit might be alignment issues caused by a rear-end collision. It is important to fix this as soon as possible because this puts undue pressure and stress on your car's suspension system and brakes. Failure to do so results in accelerated wear and tear of these critical parts and increases safety risks.
Electrical damage
Did you know that even a minor bump can cause issues with your car's battery, brake lights, or taillights? Because of this, your car may brake down on you suddenly when you're in the middle of nowhere! All the more reason for you to get your car examined after a minor collision.
Don't compromise your safety! Get in touch with us to restore your car to its former glory after a collision. If you're looking for car collision repairing experts in Urbandale, IA, get in touch with us today. We are here to offer you 360-degree assistance to deal with every aspect of car collision repairing – from completing insurance paperwork, claims processing, to getting major and minor car repairs done in a jiffy!